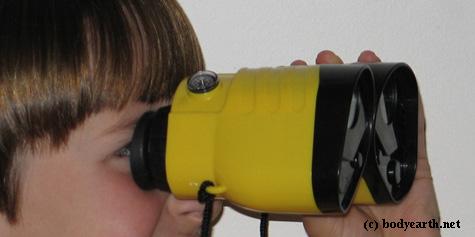 When I see a headline blaming fat for poor health, I always want to read further.  In this culture of reduced-fat, ultra-processed, sugary foods, I'm amazed that fat still gets a bad rap.
Study after study condemns fat as bad for our hearts, our brains (stroke) and our waistlines.  Mostly I just get frustrated, because different kinds of fats are not equal. Those nasty, fake trans fats usually get lumped in with saturated fats, making the good saturated fats look really deadly.  In reality, the trans fats are the ones doing us in; saturated fats are necessary and healthy.
A New Study
Results of a new study about fat intake and ischemic stroke risk in post-menopausal women were presented at the American Stroke Association's International Stroke Conference on Wednesday.  The exciting thing about this new study is that fats were broken down by type.  Dietary intake of monounsaturated fat, polyunsaturated fat,  saturated fat and trans fat were all examined separately and as a whole.
While the study has not yet been released, I was able to obtain an abstract of the information presented at the conference as well as a better reporting of the results:  Total fat, trans fat linked to higher incidence of ischemic stroke
Post-menopausal women who reported consuming the most daily dietary fat had a 40 percent higher incidence of clot-caused strokes compared to women who ate the least amount, according to research presented at the American Stroke Association's International Stroke Conference 2010.
The incidence of ischemic stroke also increased by 30 percent in the quartile of women consuming the highest daily amount of trans fat (average intake 7 grams per day) compared to those who consumed the least (average 1 gram/day). Two common sources of trans fat are processed foods and fried foods.¹
The analysis included data from 87,230 participants in the Women's Health Initiative Observational Study. The bottom line is that an increased risk for stroke was found in two groups of women:
Women who ate the most "total" fat
Women who ate the most trans fat
I am really looking forward to reading the actual study when it's released.  In the meantime, I have some questions:
1) How many women in the "high total fat" category (upper quartile) consumed trans fats as part of their diet?  If a good proportion of these women ate trans fats, which were shown to be a risk factor for stroke, then it makes sense that high total fat would also be a risk factor.
2) We do find that women with the greatest total fat consumption had even more strokes (40% more clot-caused strokes) than those in the lowest quartile of fat-consumers.  How much trans fat did they eat? I would guess that a large proportion of women eating the most total fat also consumed trans fats.
3)  How many women with high fat consumption ate no trans fat?  No other individual category of fat consumption resulted in a raised risk for stroke, so is it plausible that amounts of combined saturated, polyunsaturated and monounsaturated fats somehow together raised risk?
4) Why do study results get reported before we can read the whole study?
The study authors do say that trans fat intake should be reduced:
"I think our findings support the American Heart Association recommendations for keeping trans fat intake at less than 1 percent of energy," said Ka He, M.D., Sc.D., M.P.H., senior author of the study and associate professor of nutrition and epidemiology at the UNC Gillings School of Global Public Health.²
So, why do we still see headlines like this one, Study: High-fat diets raise stroke risk in women, if it's really the trans fats to blame and not the other fats?  If there were something inherently bad about high consumption of fat, unrelated to trans fat consumption, would the authors point it out?  We need to see that study!
This post is part of Fight Back Fridays at Food Renegade.  Head over there for some great discussions.
DON'T MISS FUTURE POSTS! Click below to subscribe for free in a reader or via email:
Sources:
1) Total fat, trans fat linked to higher incidence of ischemic stroke: EurekAlert, February 24, 2010.
2) Ibid.