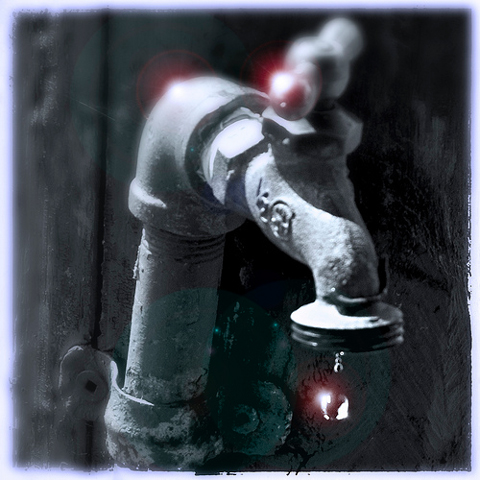 Photo Credit: Jimmy Brown, on flickr
I'm all for being as eco-friendly as possible, but there are times when it's healthier to think through some green ways of living.  Here's a list of tips for staying healthy while we conserve:
Lead. Widely used until 1978, lead paint is primarily a concern when it flakes or forms dust (such as that caused by scraping or dry sanding). Old plumbing fixtures (faucets) often contain lead solder and leaded brass, as well, which can leach into drinking water. Lead solder was frequently used to join copper pipes until it was banned in 1980. If you have concerns or questions about lead, visit the U.S. EPA's lead information page at www.epa.gov/lead or call the National Lead Information Center at 800-424-LEAD.
Asbestos. This known carcinogen was used in many building products, particularly from the 1940s until the 1970s. Older materials that may contain asbestos include 9-inch square flooring tiles and older sheet vinyl flooring, "popcorn" textured ceilings, roofing and siding, ductwork insulation, window glazing compound, and vermiculite insulation. For more information, visit www.epa.gov/asbestos and click on Asbestos in Your Home.
Mercury, PCBs, and arsenic. Old thermostats, "silent" light switches as well as those with internal lights, and all fluorescent tubes and bulbs contain varying amounts of mercury. Pre-1978 fluorescent light fixture ballasts may have carcinogenic PCB (polychlorinated biphenyls). Pressure-treated woods often contain of a variety of toxic substances such as arsenic. ¹
DON'T MISS FUTURE POSTS! Click below to subscribe for free in a reader or via email:
Photo Credit:
http://www.flickr.com/photos/jimmybrown/ / CC BY 2.0
Sources:
1)  Salvage and Reuse: King County, August, 2005.
http://www.health.state.ny.us/publications/2508/
http://www.epa.gov/safewater/lead/lead1.html
Back to plastic? Reusable grocery bags may cause food poisoning, National Post, May 20, 2009.