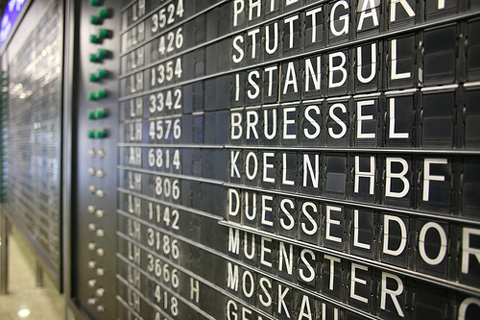 I have been known to walk around harrumphing the words: "In other countries…"  I'm usually lamenting some sort of public health protection that is afforded residents of other places, that our Powers that Be choose to ignore.  Since no one likes listening to a rant, I try to confine them to my home.  (Sorry, Family.)   Sometimes I take a little break from the news, because it's hard to be the perpetual bearer of the bad kind.  I prefer to focus on positive interventions, or at least alternatives that are healthier for our bodies and our planet.
Therein lies the conundrum:  Often the best way to influence policy is by making lots of people aware of a situation.  So, I end up focusing on the "bad stuff" much more than I'd like, in the hope that enough people will take notice and demand change.
Knowledge is Power
Luckily, in the United States, we can speak up when we take issue with something.  And although there are always powerful companies and other "interested parties" who can use all manner of smooth-talking and palm-greasing to steer policy with their self-funded studies, it's just a matter of giving the little guy a bigger voice.  Once he becomes aware that he isn't being given a choice in a health-related matter, he'll spread the word and demand greater protection.  It's one thing to choose to practice risky or unhealthful behaviors; it's quite another to be part of a large human experiment without even realizing it.
Some Suspiciously Absent Public Health Interventions or
In (some) other countries…:
Who's speaking up in the United States?
Even if our government agencies are slow on the uptake, we have a fabulous grassroots network of people doing their darnedest to make sure the public is aware of systemic inadequacies.  Here's just a tiny sample of the variety of ways people collect and share information or implement changes:
Conferences/Symposia. The Commonwealth Club of California hosted a forum last November about the dangers of electromagnetic radiation from mobile phones and other wireless devices.  World experts gathered to express their concerns.  Videos of the talks are fairly short and well worth watching!
Books, magazines and scientific papers.
Concerned parents using the PTA, town and committee meetings, local websites, and in-home movie screenings to voice concerns.
Elected representatives. Spearheaded by Gavin Newsome, the City of San Francisco requires cell phone vendors to clearly post the radiation levels emitted by the phones.  (Other cities would probably follow suit if they didn't risk losing the convention and conference traffic of the telecommunications industry.)
Taking the bull by the horns, individually. When we don't know exactly how risky a behavior is, we can act cautiously:  Buying organic food or turning wireless routers off at night are good ways to start.
Websites and Blogs: The Center for Food Safety's True Food Network offers information and action alerts so that your voice can be heard.  They also publish a handy True Food Shoppers' Guide for help in avoiding genetically-modified foods.
Social Networking: "Liking" a Facebook page or using a Twitter #hashtag spreads the word like lightning.  YouTube adds video for more of a punch.  Want your information to go viral?  Use your network.
Commentary and Reporting.
NIMBY
Maybe you've heard the phrase, "Not in my backyard," or NIMBY.  It's often used to describe a situation that would "benefit" society (i.e. building a chemical plant), but would be harmful or disturbing to those living nearby.  Right now, chances are that unmonitored wireless radiation, GMOs, sneaky food additives and possibly fluoridated water are in your backyard if you have an easy-to-read electric meter, a school lunch or town water.  While the products of science and technology can be incredibly convenient and downright magical, wouldn't it be great if they were used responsibly?  Why not use a little caution, foresight and planning to help prevent nasty health problems down the road?
Related Posts:
This post is part of Real Food Wednesday, hosted by Kelly the Kitchen Kop.
DON'T MISS FUTURE POSTS! Click below to subscribe for free updates delivered to your email or RSS feed:
I'd love to have you follow me on Twitter.
Photo credits:  Robert Scoble and  jschroe on flickr