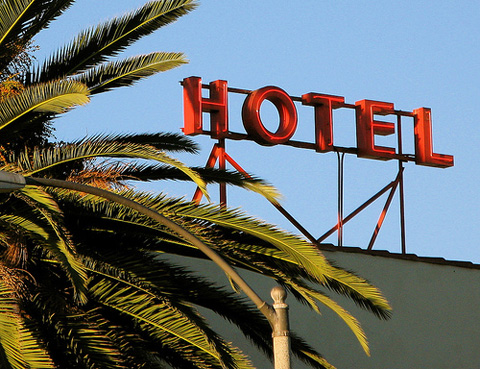 Bedbug panic is gripping the nation, and with good reason.  Driving through New York City this summer, I was shocked at the number of billboards offering solutions to bedbug infestations.  Even if you don't stay in hotels, you can pick up — and bring home — the biting pests from public spaces such as movie theaters, dorms, trains, hospitals, libraries, and restaurants.  Beware of old sofas and mattresses left at the curb!  My husband travels frequently and stays in several different hotels each year.  Is it enough to keep his shoes off the floor and his suitcase in the bathroom?  What will we do if a critter finds its way into our home?  We all could benefit from taking some precautions to keep the bedbugs at bay.  If you're already under siege, it's important to know the best ways to rid your home of these annoying pests.  Just reading about them makes me itch.
Here are a few helpful links:
Finally, some psychology and a word from the bedbugs themselves, from Science Friday:

Sleep Tight!
DON'T MISS FUTURE POSTS! Click below to subscribe for free updates delivered to your email or RSS feed:
Photo credit:  kevindooley on flickr