Quiz:
1)  Do you have access to tender spring lettuce leaves?
2)  Do you love butter?
If you answered "yes" to both of the previous questions, then this easy salad is for you!  Even if you don't have your own crop, butter lettuce or a spring mix would work well, too.  I'm telling you, it's E-Z. And divine.
Lettuce with Brown Butter:
Arrange lettuce leaves on individual salad plates.  Melt 1 T. butter per salad in a small skillet over medium heat.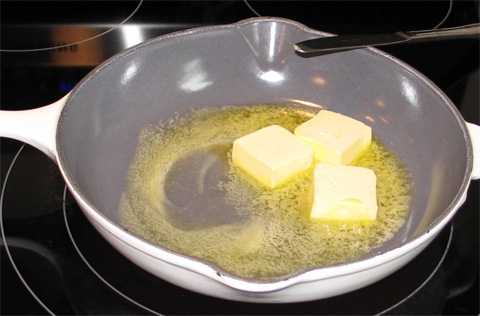 Stir butter until it begins to brown and let it cook until it's a medium brown color, but not yet burned (dark brown).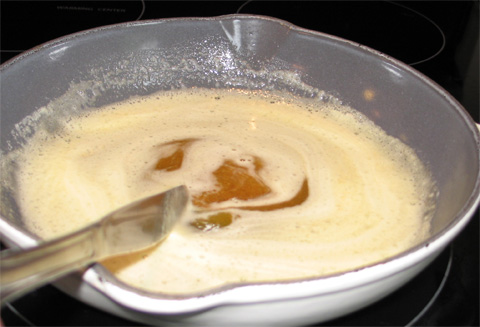 After about three minutes, you should have brown butter.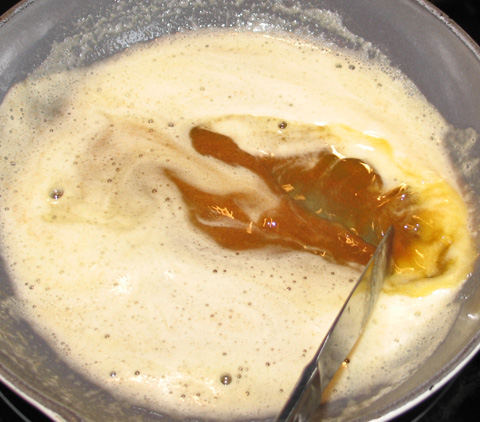 Pour butter over lettuce leaves.  Enjoy.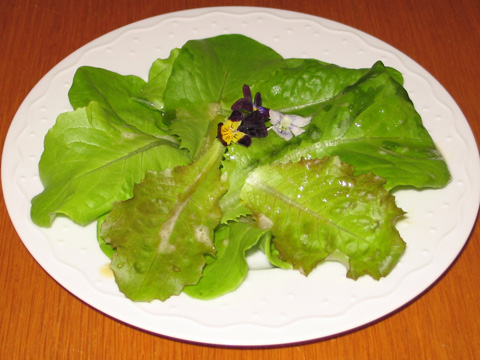 p.s.  Brown butter is wonderful on noodles, too — the perfect comfort food.
DON'T MISS FUTURE POSTS! Click below to subscribe for free updates delivered to your email or RSS feed:
I'd love to have you follow me on Twitter.