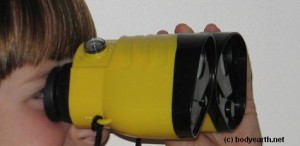 Sometimes the "greener" alternative requires a closer look.   I applaud those who embrace the idea that we can help protect the planet (and our pocketbooks) by taking small steps at home.  One suggestion that often makes energy conservation lists is to wash laundry in cold water, thereby saving up to 90% of energy costs.  As the U.S. Department of Energy suggests, cooler water washes can save anywhere from 50% to 90% of energy costs.
However, it would be wise to consider what is being washed before turning down the temperature.  Think about what you can't see (germs) as much as what you can.
Here are a few of my guidelines:
Don't wash underwear with dish towels or napkins unless you use hot water.   Some suggest always washing underwear separately, in hot water.
Wash all bedding in hot water.  This practice helps to kill dust mites, which cause allergy woes for many people.
Wash clothing and towels used by an ill person in warm or hot water.
If you need to re-rinse a load of laundry, rinse in cold water (unless you have washed anything wool in a warmer temperature.  Washing and rinsing in different temperatures is how to shrink wool!)
Wash diapers in hot water.
Wash smelly, mildewed towels in hot water, otherwise, use warm.
See how clean your clothes get using cold water for everything else.  If they seem cleaner washed in warm water, use warm!